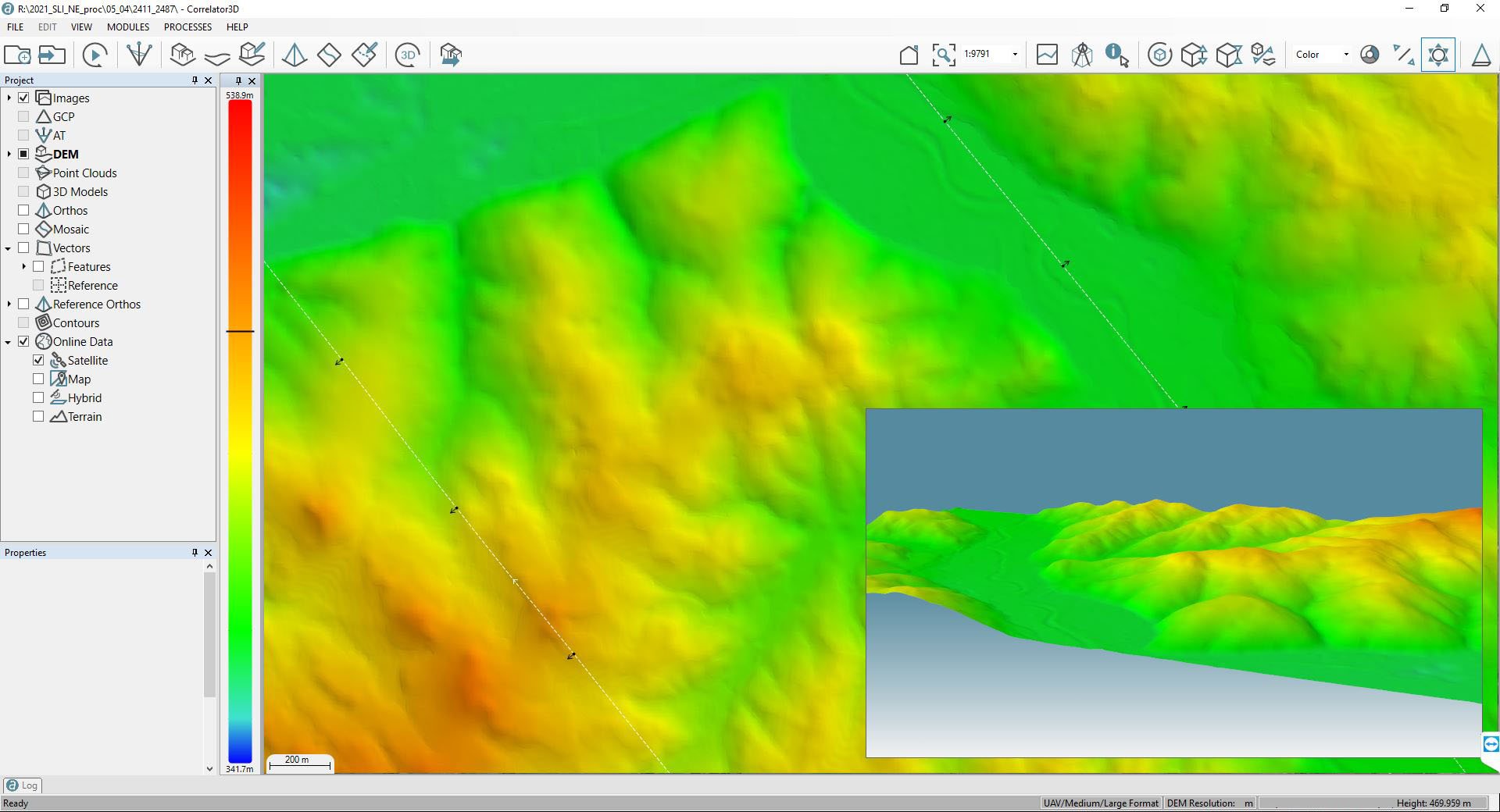 DELIVERABLES
Typical deliverables consist of tiled color (RGB) or infrared (IR) mosaics in multiple formats.
BENEFITS
The benefits of using Correlator3D according to Cornerstone are the speed in which it processes data and the ability to perform much of the processing with scripts. This allows to run multiple projects continuously in Correlator3D as the team continue with other work. After processing in Correlator3D is complete, QC and any additional editing can be performed quickly before delivery.
ABOUT CORNERSTONE MAPPING
Established in 2002, Cornerstone Mapping is an aerial photography and mapping company headquartered in Nebraska. Operating multiple aircraft and sensors, Cornerstone Mapping acquires imagery and processed data for project throughout the US. As a small business, Cornerstone Mapping is a preferred teaming partner on many Federal projects including the USDA NRCS's Stewardship Land Inventory (SLI) program. For more information, visit www.cornerstonemapping.com.