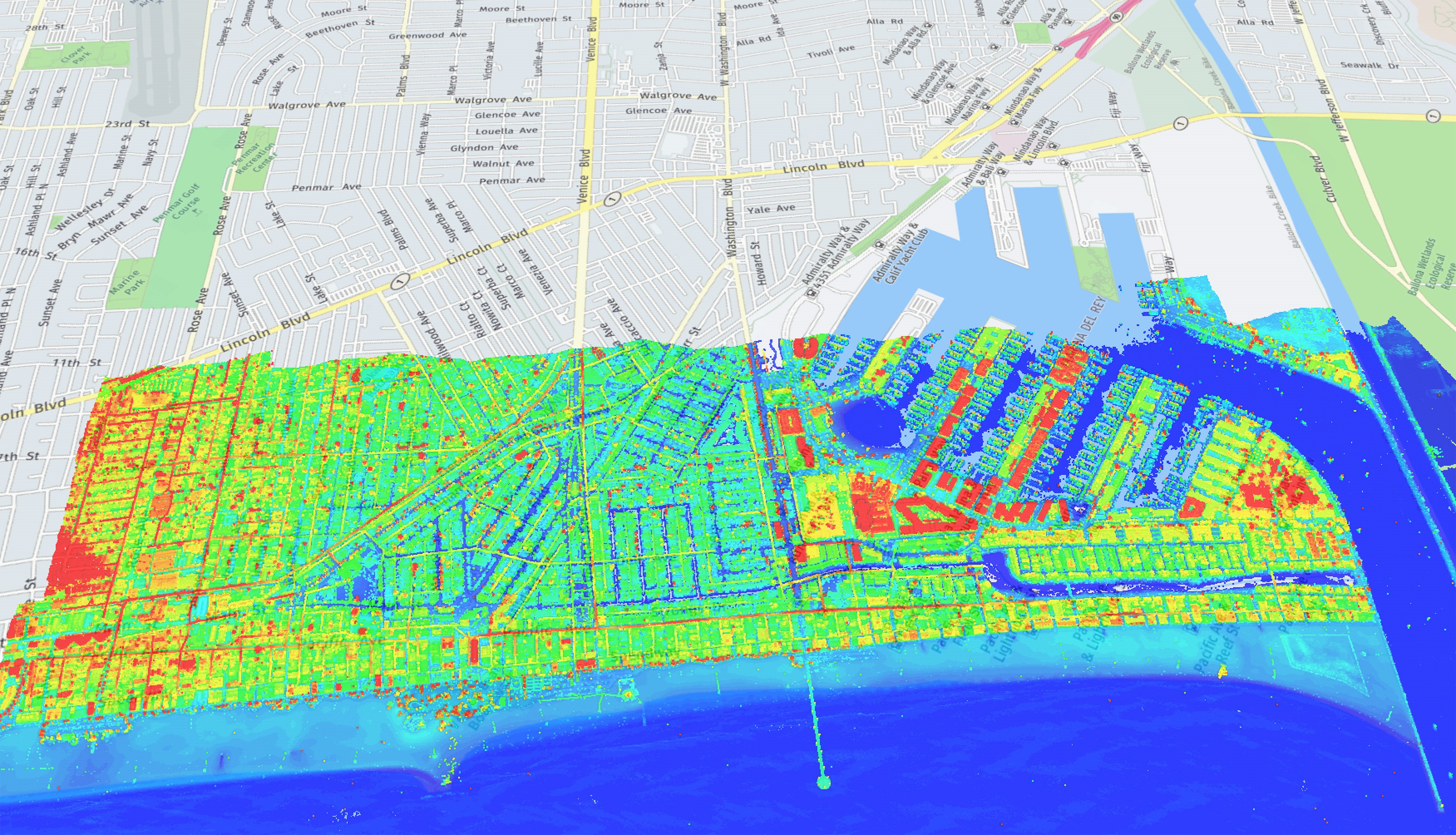 DELIVERABLES
Typical outputs consist of tiled color (RGB) mosaics, and colorized LiDAR data.
BENEFITS
The benefits of using Correlator3D according to Geo1 are the ability to process medium format RGB imagery rapidly, import processed LiDAR data and merge the two into a colorized point cloud all within the same software. The script based automated workflows allow to run multiple projects continuously in Correlator3D as the team continue with other work. After processing is complete, QC and any additional editing can be performed quickly before export and delivery.
ABOUT GEO1
Established in 2014, the award-winning GEO1 team enables creative vision through use of the newest lidar and imaging sensors. With skilled operators and analysts, the team acquires lidar and RGB imagery and produces digital models, colorized point clouds, annotated datasets, and provides a diverse range of geospatial analysis. GEO1 and their parent company, Aerial Filmworks, have completed projects in over 30 countries including lidar scans in Nepal, Colombia, and Hong Kong. Clients include National Geographic, BBC, Discovery Channel, PBS and USA Today. In partnership with USA Today, GEO1 was awarded a Pulitzer Prize for Exploratory Journalism after an in-depth survey of the US/Mexico border in 2018. For more information, visit www.geo1.com.