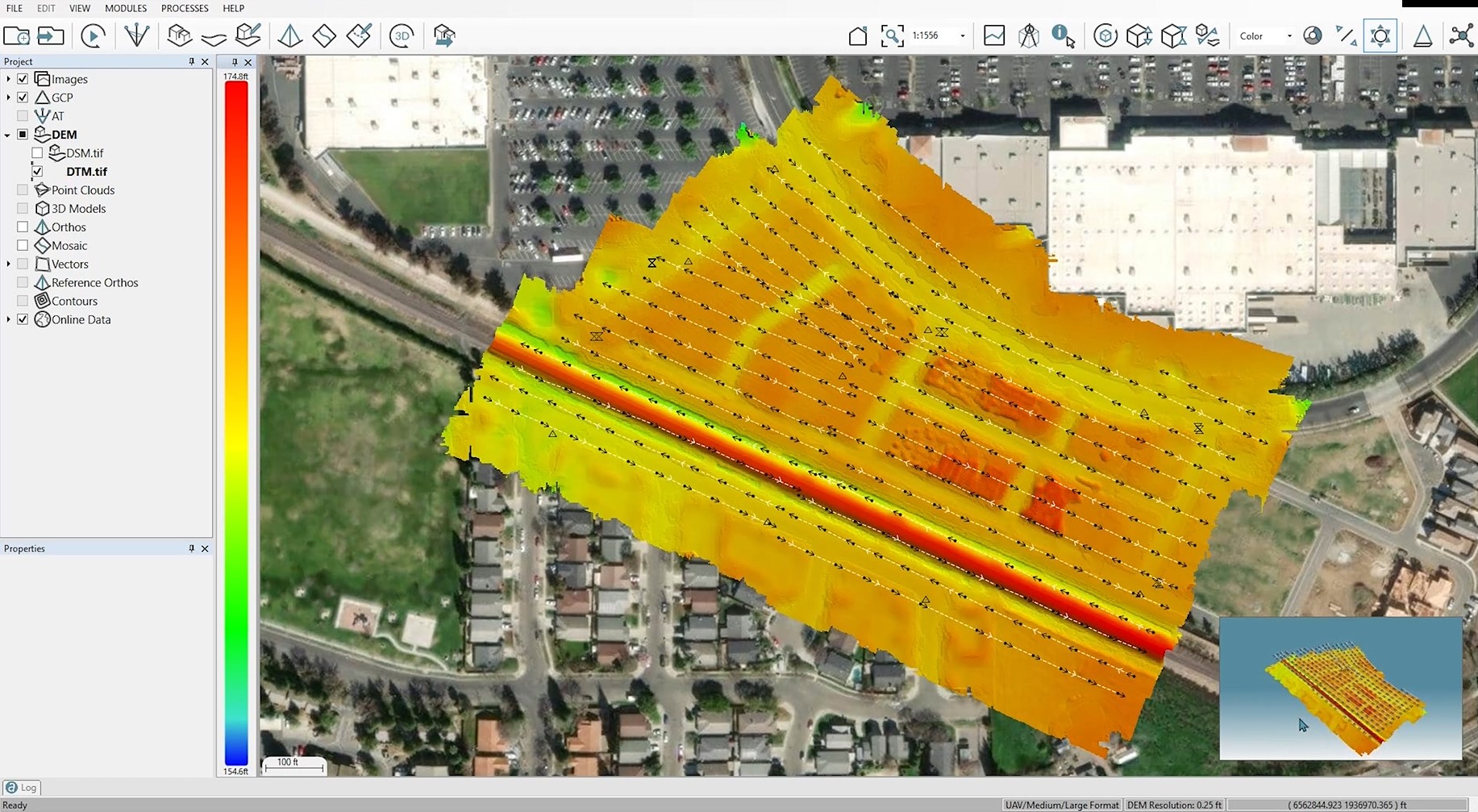 DELIVERABLES
Typical deliverables consist of a digital elevation model (DEM), contours at an appropriate interval for the scale of mapping desired, and orthomosaics in multiple formats.
BENEFITS
The benefits of using Correlator3D according to Redefined Horizons are its ease of use, and the speed in which it processes data. The infill projects we are using the Skydio 2 are typically small, under 30 acres and can be scripted to run one after another in Correlator3D.
ABOUT REDEFINED HORIZONS
Established in 2019, Redefined Horizons is a surveying and mapping company headquartered in Northern California. Operating various UAS, Redefined Horizons acquires imagery and process data on projects throughout the US. For more information, visit www.redefinedhorizons.com.